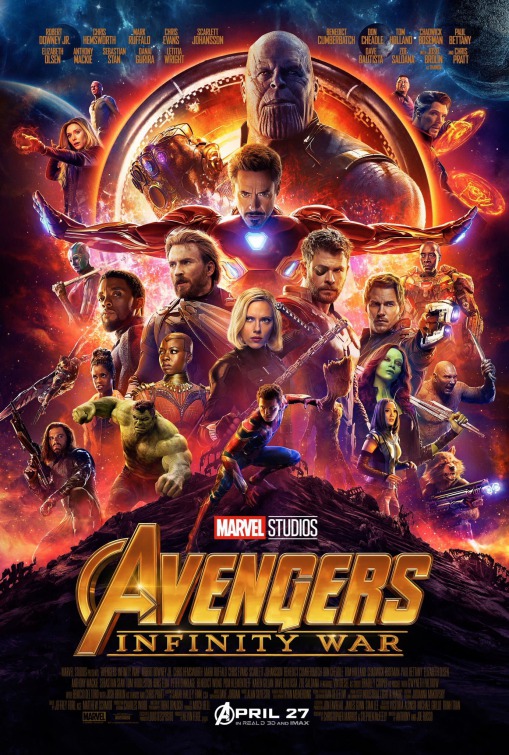 De data asta n-am tinut cu Avengers ci cu Thanos, ca ideea lui nu e rea deloc… prea sunt multi oameni pe pamant.
Si mi s-a parut asa de neam prost sa-l omoare pe Loki in primele 5 minute de film, ala chiar era simpatic in felul lui cand ii mai zgandarea pe astia.
Trebui sa fi vazut cam toate filmele de dinainte (Avengers – ambele, Guardians of the Galaxy, Thor – cam toate, Black Panther) sa prinzi cum trebuie glumele din film. Cu care au momente in care cam exagereaza.
Overall asa mi-a placut. Un pic cam lung pe alocuri si a durat ceva pana au construit povestea. Pe principiul ca se putea si mai bine, poate o sa fie mai "viu" un pic urmatorul film.